THOUGHTS ON T1M AND MAG00'S "UND3R C0NSTRUCTI0N II"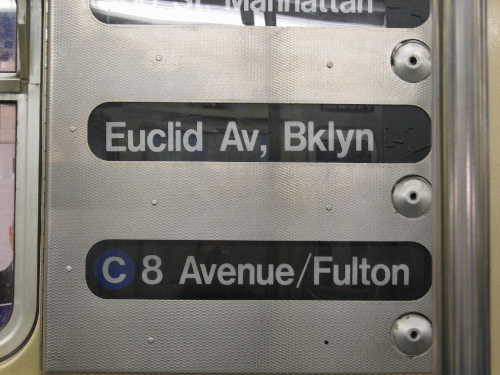 1. What is wrong with Magoo? I am not remembering any good reasons to not like Magoo.
2. What is it with T1m & Mag00 records? Why do people sleep on them?
3. Is Tim kinda biting Bubba's style?
4. One of Mag00's rhymes mentions Tim & The Neptunes in the same line. This is the first time this has happened, yes?
5. Is this Wyclef? What the fuck is Wyclef doing here? Is this Burning Spear? Who is this? Go on, scoot.
6. Hey, another Diwali beat. The first few songs (shuffled in the iPod) were good, but yadda yadda.
7. I have a new idea for criticism. Put "super-duper" in front of any aesthetic call. Since taste may be the most useless part of crit, why not twerk it? Torque it? Stick a fork in it? Don't cry, I have no sporks, don't give Grand Puba pork. I once went to Tallahassee and met a lassy who acted kinda sassy. I asked her favorite MC and she said Pimp C and I said I'm kind a chintzy, you pay the bill, I'll be at the hotel.
8. So if you think an album is "dreamy" call it "super-duper dreamy." Your review is now 33% better!
9. Timbaland is singing John Denver. Raje is just humming. Let the woman sing!
10. "Kold Cutz" has more Raje. Uh. "You're carrying me like a school folder."
11. Who should do a baseball-related hip-hop album?
12. Which major league baseball players would make the best MCs?
13. I think Pudge Rodriguez would sound like Phife.
14. No, he'd sound like CL Smooth.
15. When was Deda's The Or1g1nal Baby Pa recorded? This reissue has no information. How fucking BANANAS was Pete Rock in His Prime Era?
16. Is this album still playing? Ten minutes ago, I loved it. I suppose this is why dude is a producer.
17. I prefer "Rainbow Colors" by 3 6 to this song. But the previous song was better than most Bread songs.
18. If Archers of Loaf had to run an antiques shop, would they arrive on time or keep all the people who want ottomans waiting?
19. If they were the last two people on Earth, would you hire Too Short or Macho Man Randy Savage as a babysitter?
20. This song said something about shoving a dick down somebody's throat. My friend Joshua said line reading can save any lyric. He was wrong.
21. You should read Joshua's poem "Aeon Flux: June", for is it truly crunk.
22. I have figured out why people don't care about T1m & Mag00 records. But Welcome To Our World was great. And Indecent Proposal had some great tunes. So did this album, about 30 minutes ago. Hi. How are you. Get off my couch.
23. It is frustrating when some poems have not been typed for me on the web. We don't want to get up. We would like you to have read a Fanny Howe poem by now.
24. We are looking.
25. I am looking.
26. Here are some.
27. Here are many more.
28. Wait. We're back in business. "That Shit Ain't Gonna Work" is more like it.
29. What do the people who believe George Bush look like? Like everyone else? More placid? More demented? Do they wear more synthetics? Do they work out less?
30. I think "Cop That Shit" is really good. But "Pump It Up" is better. Or it isn't.
31. Get your favorite reviews. Take out all the qualitative language. Take out all the song descriptions. What's left?
32. Whatever that residue is, we should expand it and reduce the rest.
33. No, I'm no role model.
34. Have I ever shown you my Golden Glove trophy?
35. Yeah, your mother.
Posted by Sasha at November 14, 2003 08:51 PM | TrackBack