LIGHT AND POWDERY AND FUCKING EVERYWHERE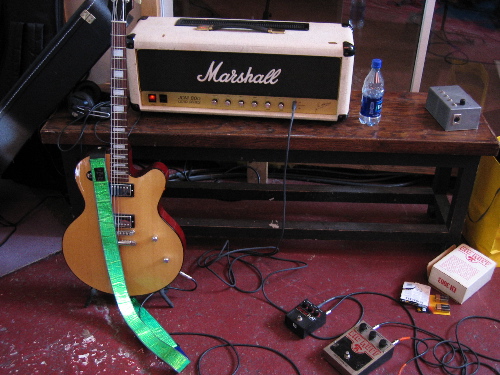 The Sands completed the lion's share of seven songs at Water Music in Hoboken this weekend. The pleasure is using my hands again was immense. My bandmates are ninjas and gentlemen, and I salute them. Leave a little spot for us in your heart and give us half an hour of your time--maybe in June, maybe July. A preliminary scan finds no jokes on the premises.
The Bose Triport headphones sound fine if you like bass and shit like that but, my Gawd, who were they designed for? A parking meter? Stretch the headset apart to insert your head and POP! the whole plastic headstrap busts. And when those fancy in-ear Shure headphones are fully inserted, it feels like a throat exam. Just use the crappy earbuds the iPod comes with and make do. That's my 12 cents.
"You meet, and guess what? He's just another person, no better or different than the others. A Person from the Person Store. So much for your dreams."
Posted by Sasha at May 3, 2004 02:42 PM | TrackBack