DIAMOND LIFE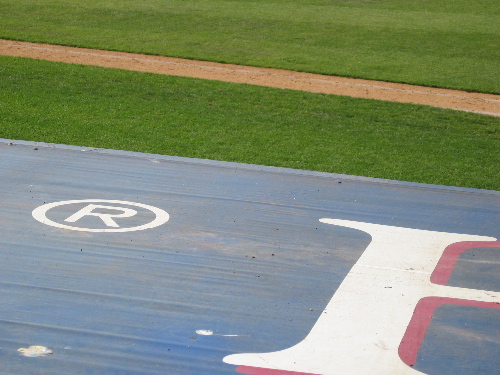 Henry Scollard sends these baseball stories:
"1985: All-Star Game, Minneapolis Metrodome. Lou Whitaker (Detroit Tigers), the AL's starting second baseman, forgets to pack his uniform. Since he arrives just before game time, he has to make do with a uniform fashioned from whatever can be purchased at a souvenir stand. The too-tight jersey has his name and number crudely emblazoned on the back with a magic marker. The hat is one of those adjustable ones with a nylon mesh back. This is the same guy who went on the DL in 5 years later after hurting his knee doing the Smurf.
1970: Tigers pinch hitter Gates Brown is called up to bat in the late innings of a game. Brown must have thought he was off the hook, since he was in the middle of eating a hot dog. Instead of putting the snack down, he does what any right-minded individual would do, and stuffs it into his back pocket. He winds up hitting a gapper, and slides into second. Time is called and the trainer runs out to tend to examine the injury that is causing profuse "bleeding" down Brown's left hamstring.
1973: Late in a game in which Nolan Ryan was mowing down the Tigers en route to a no-hitter (this was one of two no-hitters I saw at Tiger Stadium that year; Steve Busby of the Royals threw the other one), first baseman Norm Cash steps into the batter's box with a sawed-off table leg instead of a bat. Cash says something like "I wasn't gonna hit him anyway" to the umpire, who makes him grab a more legitimate piece of lumber."
Posted by Sasha at August 5, 2004 12:53 PM | TrackBack