TIMES MACHINE (AN EXCUSE TO POST A BUNCH OF RSS FEEDS BEFORE THEY DISAPPEAR INTO THE PAID ARCHIVE)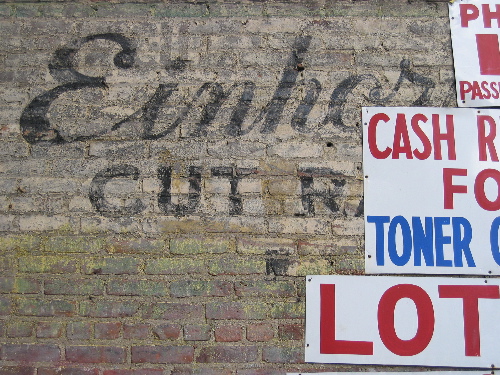 It only costs a dollar, but The New York Times can make you feel like motherfucking Michael J. Fox. Pow! It's 1936. Pow! It's 1958. Pow! It's 1994. (Better tell Dido about this whole folk-hop thing.) Pow! It's 198forever and Axl won't come back.
When you're done, you can come right back to now, because all that time travel will eff with your mental.
(PS: Because some readers apparently need to have their hands held any time something other than raw endorsement or snark is on offer, here is a helpful clairification to keep on hand for future reuse: I am not snapping on all of these people, nor am I usually when I reference people. I don't always know what I think, and I don't think it always matters if that shoe ever drops. The Guns & Roses piece is lotsa fun; Lubow's Beck piece seems fine, except for the remarkable idea that folk-hop = Beck; Hajdu's piece is outside my ken so I can't really judge it; Clyde Hooberman has been dafter than a bag of nails for years; and K is Killer K. The cumulative effect got to me--it seemed like of people running all over the timeline at the same moment, and that was, like, funny, or notable. And like I said, if you don't get those Blogspace feeds, the pieces become costly in the arkive. And we say no to that!)
Posted by Sasha at March 11, 2005 08:01 AM | TrackBack