THE 836TH CHAMBER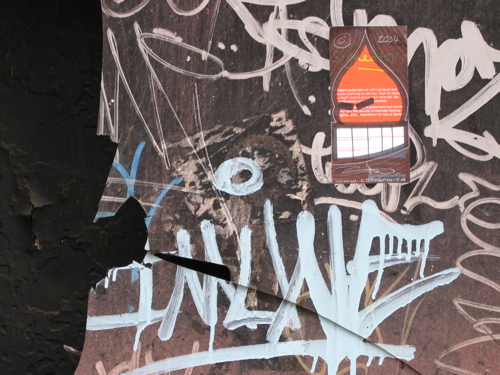 Lee Gardner writes in with the answer to the question: What is Cappadonna up to?
Saw Misters Lee, Haggard and Dylan last night at the Beacon. Amos Lee was very chai latte. Great voice, though. Haggard was my kind of old: wasn't ignoring it ("we're the only travelling beer joint band with full-time nurses"), but wasn't apologizing for it, either. Merle's voice was beautiful, the country swing was supple, grade-A Bakersfield issue, and his weed tune was funny. (I don't give a shit about weed.) He started the show bareheaded and then put on his hat and shades. Take notes, Juelz.
All respects to my esteemed peer and friend, I think Dylan is only for the core now. I can't understand him. Not the deep, Biblical hoo-hah. I mean, I can't understand the words coming out of his mouth. The band is good. They play real well. I like guitar solos. I don't know why the drummer plays every song like it's the last song of the set, but maybe that's how you get back at the asshole who never lets you use the bus bathroom. But, see, because I can't understand anything Dylan is saying, all I hear, over and over, is the same blues rock song. The faithful? They hear the dog whistle. They recognize a word, a phrase, a scrap of Scripture, and then they whoop. All is good in Bobland and, from there on in, it is de jure a good experience to have, because it is listening to a Bob Dylan song, this experience.
I am on the bus for much of Bob. I am not your Bill O'Reilly. I might even go religious on early Dylan. And I certainly don't think Dylan is doing Dylan On Ice. A lot of that shit he's playing live now is some weird-ass blues rock, blues rock thought it may be. But those (me and my wife, for example) without decoder rings will likely respond, in their own way, as we did last night: we came home to watch the American version of The Office, which is shockingly OK. I miss the war fiend and Gervais, but the Tim character is better.
Posted by Sasha at April 29, 2005 10:08 AM | TrackBack