YOU THOUGHT I WAS BACKING OUT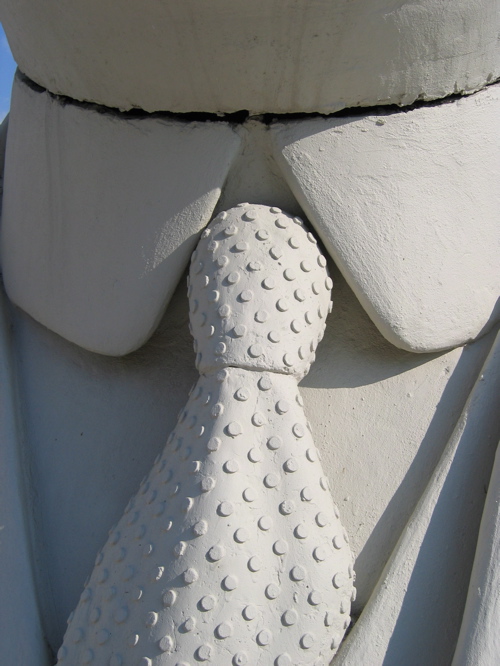 Ages ago, a conversation began. And then I flaked. I am unflaking.
The asides about indie rock I've dropped in the magazine are meant both as cheeky contention (fun, for all of us, I am hoping) and as streaks of orange surveyor's paint left for the workers who will later dig below them. Those workers may turn out to include me and/or readers who want to push on the distinctions and contentions: chronology, genealogy, ideology, phrenology, etc.

My paper for EMP 2 deals more thoroughly with this moment—call it indie's fork in the road—and since that essay will be in a book (with a spine and everything), I am going to keep this post brief. (Relative-to-a-book-chapter brief...)
On behalf of indie rock, Rob cites Nirvana, PJ Harvey, and other artists who are not necessarily representative of the artists I'm thinking of when I say "indie rock." For starters, Rob cited artists who did not, save for Slint, release records through entirely independent labels. Which does not mean Rob is wrong to adduce these people; we're talking about something that is simultaneously an aesthetic, a social grouping, and an economic relationship. The bands he listed are certainly within the indie aesthetic. I like most of them, some radically so.
To start explaining why these bands are, in most cases, not what I am talking about when I talk about '90s indie rock, I am providing some sales figures. These come from Nielsen SoundScan, which began tracking sales in 1991. (There are a few omissions that I can't explain—they gave me what they gave me.)
NIRVANA:
Bleach / 1.6 million
Nevermind / 8.2 million
In Utero / 3.9 million
Incesticide / 1.2 million
Unplugged / 4.5 million
Nirvana / 1.6 million
HOLE:
Pretty on the Inside / 204,000
Live Through This / 1.6 million
Celebrity Skin / 1.4 million
PAVEMENT:
Westing (By Musket and Sextant)/ 63,000
Slanted and Enchanted / 144,000
Watery, Domestic EP / 33,000
Crooked Rain Crooked Rain / 237,000
Wowee Zowee / 118,000
Brighten the Corners / 142,000
Terror Twilight / 96,000
SLINT:
Tweez / 24,000
Spiderland / 50,000
Slint (EP) / 19,000
PJ HARVEY:
4/Track Demos / 119,000
Rid of Me / 204,000
To Bring You My Love / 369,000
Is this Desire? / 163,000
Stories from the City, Stories from the Sea / 282,000
Uh Huh Her / 131,000
THE BREEDERS:
Last Splash / 987,000
SONIC YOUTH:
Sonic Youth / 4,100
Bad Moon Rising / 33,000
Confusion Is Sex / 41,100
Starpower / 1,000
Evol / 48,400
Sister / 72,000
Sonic Death / 5,500
Made In The USA soundtrack / 21,000
Daydream Nation / 162,000
Goo / 169,000
Dirty / 329,000
Experimental Jet Set Trash & No Star / 246,000
Washing Machine / 159,000
A Thousand Leaves / 66,000
Nyc Ghosts & Flowers 46,000
Murray Street / 63,000
Sonic Nurse / 65,000
Posted by Sasha at July 25, 2005 11:11 AM | TrackBack