TRIP-H0P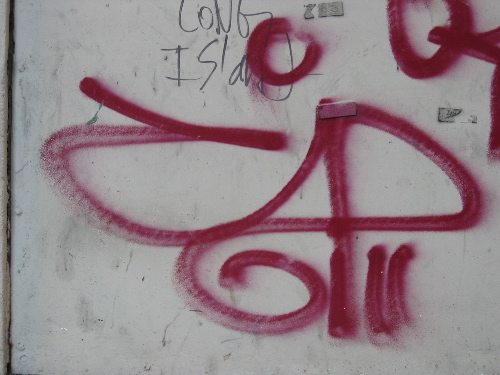 Have a good time in Florida, Jessica, and thank you for this definitive take on the aesthetics of humiliation a.k.a. the Paris Hilton tape.
Music, we're supposed to say something:
Seeing the Deftones Thursday night at Hammerstein Ballroom. Fucking psy-hi-hiced. Recommended: The "Minerva" video on the Deftones site, another rare example of what happens when you don't let the company robot cut your footage into little nuggets of anxiety. Long shots, the desert, head drops on the downbeat, and Chino Moreno: all you need. Too bad about the slow-mo.
Medium Medium--that's the shitty band The Rapture sound like. God, that's been bugging me. (Yes, "Hungry So Angry" was pretty good when it came out. No, you don't need anything else.) If you must have sort-of danceable music, then get the fun new Don't Stop EP by Tussle, yet another band with an attractive website.
The new Dave H0llister album is pretty good for an R. Kelly record. Anyone who samples James Brown's "The Payback" has a) a pretty good shot at making a decent single and b) a built-in support group.
Posted by Sasha at November 19, 2003 11:23 AM | TrackBack