PLACEHOLDER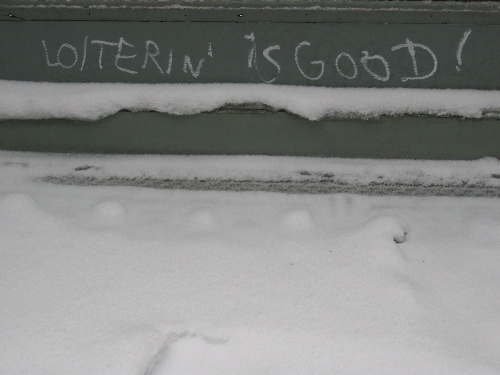 A sense of obligation seems misplaced here. Web dis-tracktion: You could be in jail and I could be sipping a milkshake. You didn't ask, but you clicked. What is our legal status? Consensus impossible, intention feh, modes of address infinite. So it is mostly to prod myself that I say this is coming up:
Why I hate the "Indian Flute" video (obvious, duh).
My Architect
Arte Povera.
Hari Kunzru.
The backlog rape kit project.
http://www.bpitchcontrol.de/
Fellini and how I still don't get it. (Evidence: I Vitelloni.) Still seems like a misogynist creep who liked overacting.
Giovanni Ribisi in Friends, melting not melting stuff.
The Deftones' stage setup.
My daft attempt to buy Nino Rota at a record store.
Posted by Sasha at December 8, 2003 09:07 PM | TrackBack