CAN YOU EXPLAIN THE WHOLE PART ABOUT LANDESMAN BEING HYSTERICAL AGAIN?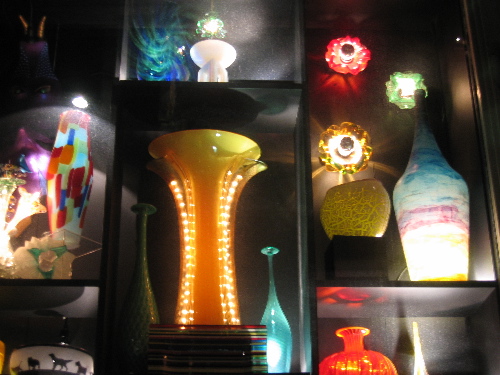 How long till American arrests? A month? A year? Decade?
02-23-2004 14:51
MEXICO CITY (AP) - A family-based ring that lured girls and women into sex slavery in Mexico and in New York has been smashed with arrests on both sides of the border, Mexican officials said Monday.
The federal Interior Department said it coordinated federal agents who arrested six people in Mexico this month _ an operation linked to the January arrests of four other people in New York.
Authorities were hunting for at least six other people, some of them "highly dangerous," according to the official news release.
The department, which oversees security and immigration matters, said that the gang seduced or kidnapped girls and women aged 12 to 25, raped them and then forced them to work as prostitutes in the central Mexican cities of Puebla and Tenancingo.
Some were later taken to the United States and forced into prostitution there.
The department said the gang threatened to kill the victims or their relatives if they tried to escape.
The agency did not say how many women might have been victimized but it said girls were recruited or forced into the operation from at least nine Mexico cities, including Mexico City, Acapulco, Guadalajara and Puerto Escondido.
U.S. federal agents arrested four of the suspects in New York in January. They were identified as Josue Flores Carreto, Gerardo Flores Carreto, Eliu Carreto Fernandez and Daniel Perez Alonso.
The Mexican Interior Department said five women were rescued during that operation.
The mother of the Flores Carreto brothers, Consuelo Carreto Valencia, was arrested in Mexico in early February. Also captured were Maria de los Angeles Velasquez, Gustavo Carreto Valencia, Jose Manuel Martin del Campo, Crispin Ortiz Hernandez and Jose Antonio Espinosa Barreto.
Posted by Sasha at February 24, 2004 08:20 AM | TrackBack