HELL, I ENJOYED THEM. ANYONE WHO SAT THROUGH THE 80s GRAMMYS WOULD.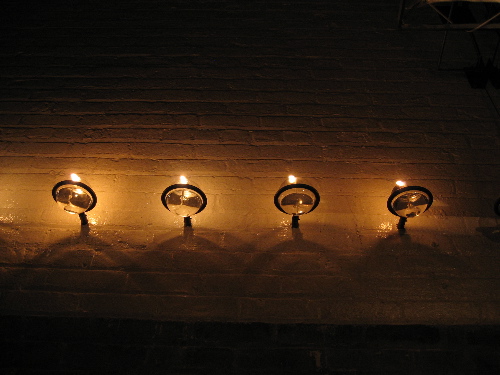 Jennifer Lena:
"1. Last night Timberlake's Grammy win (for "Cry Me a River") had him apologizing for Janet-gate ("this has been a hard week for us all" got unexpected laughs) and then claiming that it was "officially the greatest moment of my life." The combination of Timberlake's insincerity (that this was his greatest moment, since other events must be more great) and compulsion to repent the Super Bowl event echoes the Grammy's awards to Zevon & Vandeross. But being dead doesn't make your song better, nor does being hospitalized. So either Timberlake took a tip from the Grammy play book, or the reverse--both are insincere and apologetic.
2. Quentin, who are you kidding? No one.
3. Beyonce is Tina Turner in the opener, Sarah Vaughn for "Dangerously" and boring throughout.
4. If 50 Cent wants that Grammy so much, I challenge him to take on Evanescence in a cage battle. No guns, just knives. They could sing selections from West Side Story.
5. And OH MY GOD ANDRE...last night you changed the way I felt about 1. aliens, 2. indians, and 3. lime green."
Posted by Sasha at February 9, 2004 01:16 PM | TrackBack