MY NAME IS TERRY AND I AM GOING TO ENJOY MYSELF FIRST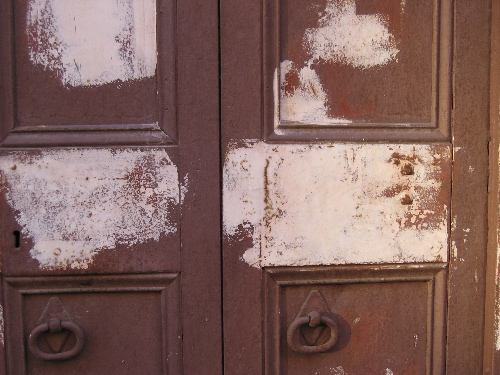 There is a town I know. When I go, that's where I'll go.
Terry Hall is the mayor and Missy is the sheriff. You hear Prince's "Pussy Control" when you're on hold with the DMV. Pretty Girls Makes Graves owns all the bodegas. Sunset starts at 2 PM and lasts until 2 AM. Condoms, coffee and vodka are free. Ghostface Killah tends bar at The Rusty Toothpick. He makes a wicked Horse's Neck and will drive you home in his hovercraft if you get too saucy. Nils Bernstein works the door and Julianne Shepherd is the DJ. The town newspaper is free but only comes out once every three months. Every house has a yard and every yard has a dangerous gas-powered flame burning in an urn. When you buy over $400 worth of groceries, you get a free copy of Masterdon Committee's "Funkbox Party." Every Memorial Day, Jack Black reads from Paradise Lost and does an apple bob with Tara Sloane from Joydrop. Bill T. Jones has a talk show on Channel 1 and the work week lasts for only two days. Everybody shares electricity from a generator powered by all the children between the ages of five and ten who run on a treadmill every day from three to five PM. (Depending on the kids' witching hours, it could also be from four to six, but they all sleep peacefully after this.) There are no automobiles. Bumper cars are given free to anyone who can prove to the sheriff that he or she is not an irresponsible, oblivious fanny. There is a forest where people can smoke. It is not particularly near anything but it is fairly pleasant and as long as everyone carries their own ashtray, it won't burn to the ground. People who Google Nelly's "Tip Drill" video are forced to do 20 hours of park maintenance. Nobody says "It's all good." Barring inclement weather, a movie is projected in the main square every night. Dancing is mandatory in all bars. Every Christmas, Neil Tennant and Spoonie Gee light a huge jukebox in front of Town Hall which plays nothing but James Brown for a week.
Feel free to add on.
Posted by Sasha at February 6, 2004 08:56 PM | TrackBack