A LONG, COOL WALK ON THE GREEN, GREEN LINKS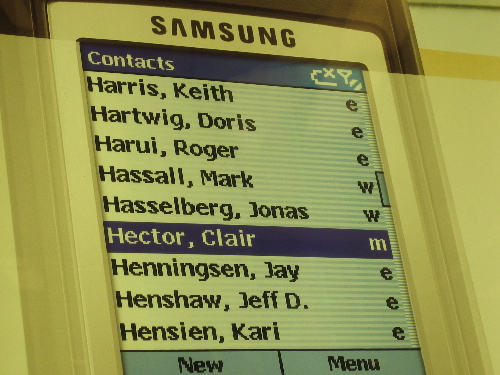 Via Keith Harris (allegedly on Ice City's Welcome To The Hood, though I dearly hope he didn't rhyme "Lexus" and "necklace," becuase that shit will affect your future earnings, Bently Steakworth*), Brad Zellar's slang list. I wish this list scrolled on for a million screens, like a million dreams, letting me into room after "room" of allusion, tenuous conection, inversion, distraction, phonetics and pure play.
The name of this festival kinda made my morning.
*Keith corrects me: "Ice City is North Philly. Me and Beans represent South Philly." (He said some bad words but I took them out.)
Posted by Sasha at July 16, 2004 11:39 AM | TrackBack