STATISTICALI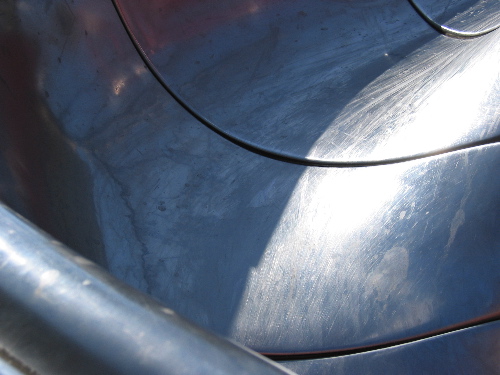 My links are back! Please visit my friends over there. They're fabulous and they're all on some kind of summertime roll.
Arto Lindsay's average melody shape and vocal delivery is indebted to the same as heard in August Darnell's "I'll Play The Fool," which is available on this excellent compilation. You know how I love Darnell. It isn't changing.
Gisele, always on the hunt for deviance errors, suggests I may have sexed up the Milianalism dossier. After some pleasant data cleaning, I add this caveat: Bitches, IT IS SUMMER AND I NEED MY R&B. I am so NOT getting what I need from the radio, so it is to be expected that I will overcompensate with the objects at hand. And I can't wait for clowns to release singles on their timetable. I need "I Need More" on the morning show NOW.
My enthusiasms sometimes overtake the objects being enthused over. Coffee'd up and thinking straight, we put our A team on It's About Time. I overvalued "Someday One Day" and "Highway," though I still like them. "I'm Sorry" lands on wack, despite the tight Poli Paul beat. Joe Buddenóhe's good. We're happy to see him replacing Ja Rule as forklift. (THIS JUST IN: Further gross and complicating evidence that art is complicated.) "Peanut Butter & Jelly" should be better with a name like that, though it's on the right track. I love "Dip It Low" a little more than it deserves, likely on sonics. "Dip"'s disappointing "the way to a man's heart is through his stripper pole" sentiments are balanced out by "I Need More"'s "all herbs to the curb" philosophy. The song is "Toxic, part 2," musically, and "I Cram 2 Understand U, part 2," conceptually. Check the genius pacing and killer reward delivery systemóBloodshy & Avant like everything in their salad that I like in my salad. The last two songs, "I Miss You Like Crazy" and "Oh Daddy," are crap. The album will surely drop down a place or twenty-five on my list. When it gets cold. (PS: When will somebody realize that R&B ballads, unlike country and rock ballads, rarely chart and are just dragging albums down?)
Fuck this shit.
I do not know who Bluebird are, but their song "Falling Back To Earth" kinda rocks. (I am trying vainly to fill the void left by Buckcherry and Cell.)
Posted by Sasha at July 9, 2004 10:02 AM | TrackBack