EMAIL SPAM OF THE NEAR FUTURE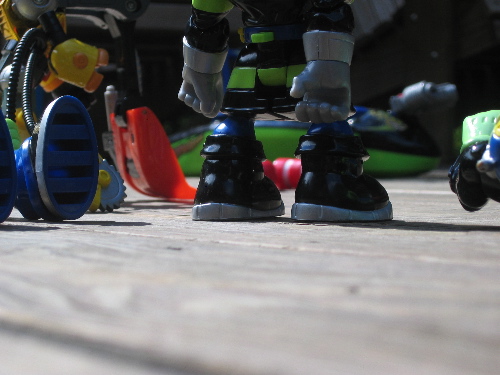 November 5, 2004
DEAR FRIEND OF FREEDOM BORNE ALOFT:
Good morning, young partner of the truth, hero of the American future. I need your help. Because of dark and unsavory forces, I am stranded in a place where America has not prevailed. (I am actually in my own backyard, locked in a personal security space that I purchased from a friend. It was rated as "gently used," and is in tip-top shape, except for the grab bars, which are slightly sticky. My composition, "Let The Eagle Soar," is playing on a continuous loop on the in-house speaker system, and the air conditioning doesn't entirely do what the guy from Halliburton said it would do, but a soldier does not fear things but instead concepts, which are frighteningly conceptual.) We have fallen prey to a leftist, unbirdlike conspiracy called "the election." Terrifying, earthbound forces have prevented my close co-eagle Tony Scalia from personally counting by hand—like the threadcount of a set of fine sheets—the results of this so-called "election," a word which itself has a profane ring. Some uninformed, flightless lunatics were recently heard to say that the Emperor of America has been deposed and disgraced. Hearing this calumny, I flew into the bunker and cried tears of freedom and prevailingness. I will remain here, fortified, until such time as someone soars to my side with the true truth clutched in his beak. I know that outside, in the common street, America is not prevailing. America cries. Caw. Caw.
One problem for freedom, and also for me, is that I do not have my bank card with me.
I do have a sophisticated, proprietary channel on a wireless military network, and can load the International Network, repeatedly, without problem, but I am bereft of America's most eagle-like symbol of freedom: my money. All over the world, in the coffers of the willing and winged, you can find avian bank accounts in my name (or the name of a holding company I cannot be legally linked to). There is a problem, though. I cannot access this money because I do not trust the left-leaning HTML Trotskyites to make the connection between freedom and my weird-looking, bulky military PDA. This is why I need your help, co-babysitter of the eagle. I have credible intelligence that there is money somewhere near you and that, with your help, I can raise the $5,000,000 needed to open my bunker vault. Lost somewhere in the wilds of the weakened and unfree, along with my bank card, are my keys. (They might also be in my left front pocket of my chinos, which are hanging in the guest house bathroom, where America still prevails.)
I am the closest of friends with Emperor of America. We are like two yolks in the lucky, lucky egg of the American Eagle mother. The egg that has not been born yet. The egg will be an eagle one day. Two eagles, actually. Twin eagles. This is how well we know each other. Please keep reading.
Please send me your bank account number and a high resolution picture of you in bathing trunks, perhaps reaching up with both arms extended to a shelf slightly out of reach, and I will make you rich. I play the banjo with my chinny chin chin and can make the girls say Good God Almighty. When I get back to America I will write a song for you called "Mighty Little Lady, Not Unlike An Eagle." (If you are a man, please forward this masculine plea for unity and strength to your closest female friend.) I enjoy candles and long walks in the rain. I am sweating. I do not want to hear my own musical composition any longer.
Do you have fortitude and the courage of your convictions? Have you withdrawn more than 20 dollars from that one ATM you frequent, the one where you buy pre-cut chunks of melon and chat, charmingly, with the cashier about something our omnidirectional microphone could not record? It is just my emotional hunch that you have. Paula Abdul once said I had "soft hands." Oh my! That was not recently. I find popular culture exciting.
You have to give credit where credit is due. I brought back cabaret with that soaring eagle tune. Norah James owes me a hot nickel. When I get out of here, I am going to put the smack down on all these helium-sucking chimpanzees. Real music takes real men, and should be played at ear-splitting volume. I will peel your cap with nothing but pure freedom and my new 4000 watt Freedom Hummer. Lord, it is hot in here. I have no idea what time it is.
Please wire me $45 for a soda. I am not allowed to carry my own money. I don't know my own phone number. Please, please please ask my undocumented house worker to turn on the A/C in here. All I have to read in here is the Constitution and it is awfully dull.
Soaringly,
John Ashcroft
(Contains a sample from the composition "MESSAGE FROM CURRT ROZENWINKLE," written by S. Frere-Jones, I. Net, K. Rosenwinkle. Performed by s/fj, and published by Abstract Dynamics.)
Posted by Sasha at August 11, 2004 09:38 AM | TrackBack