LANGOUSTINES ON PAROLE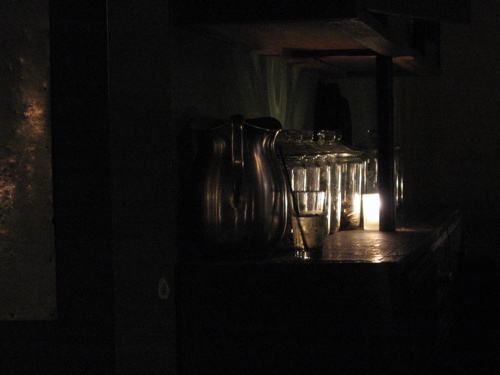 At "home," a listening party is a cramped handjob in someone's assistant's cubicle. In Paris, a listening party is a long night of champagne and cigarettes held in a loft redecorated to resemble a flat in Nolita, though the recreation is romantically enlarged. (Distance does that.) Our host even had the good manners to spray-paint "Fuck Bush" on a bit of plastic and hang it on the wall. A welcome sight in Montmartre, but in the actual Nolita, this graffito is now just hilarious, impotent color for the tour groups passing through Mott Street to reach Bloomingdales and Ecco.
What I can tell you about London is that the peoples = still mucho drunk. And should I ever appear on stage again—something that seems less likely every day—I will ask my felonious booking agent not to book me into the Camden Barfly. No disrespect to students rocking white belts from the Beacon's Closet 2002 Xmas sale and shaking their flat asses to "Straight Outta Compton," but age does bestow certain privileges. Not playing grotty make-out dens is one of them. I will embrace the numbers for once.
Posted by Sasha at November 7, 2004 09:01 PM | TrackBack