RES MIRANDA, RES MIRANDA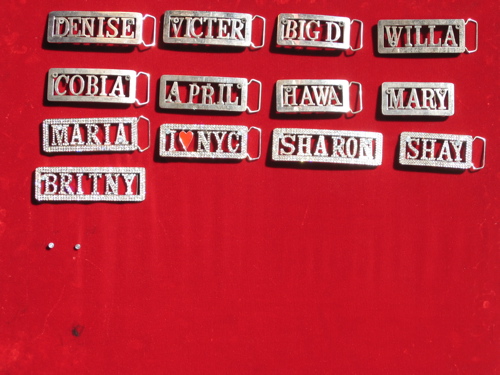 "I am not bragging, but some people say my hair is like an umbrella, because of all the puffy stuff."
From the upcoming pamphlet 2004 and What You Can Do About It In Your Community:
Unlike Cam'ron, who admits his inner rapist—nay, who cross-promotes his inner rapist with Subway—Nas is a Raelian sex cult dude who makes you tithe your paycheck to his non-profit foundation while buttfucking you with an Oxo scrub brush and reading aloud from his Kinko-style autobiography.
Chris Ryan doesn't know it yet, but he and I have started a new blog called Understanding Through Rap, which will be about improving the rate, and quality, of understanding each other by listening to rap. Together. The hatred must stop or, if it doesn't want to, it can go on and on indefinitely. That's OK. Talking about it together will give us the feeling of sweet reggae unity. Another part of our Blog is that it will be the first pay-per-view blog. I am trying to get the night guard at Citibank to show me how to do Paypal but he keeps telling me to "chill" and "get busy somewhere else," which is a complete contradiction. I think his is a fake guard, so if you see him, call him a "fuard."
The thing about Bobby Bare, Jr. I find most fresh is that even if Paul Westerberger had not jumped the shark and gone all Shrimper on that that ass, he still would have been more maudlin than Bare, who is channeling "Unsatisfied" through the Townie Van Zandt plug-in and holding together one of those falling apart bands white people like me enjoy so perennially.
2005: The Year of Softness. Catch it!
Posted by Sasha at December 20, 2004 09:39 PM | TrackBack