BABY, DON'T LEAVE YOUR HEART OUT IN THE COLD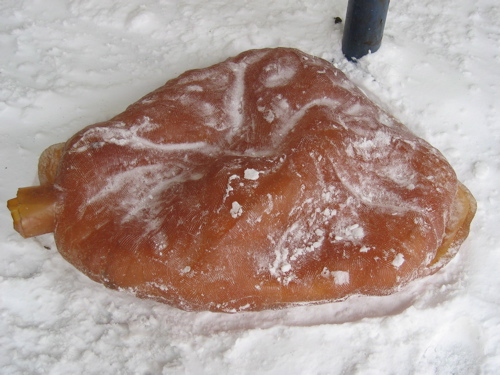 Of The January 29, 2005 Issue of The Billboard Hot 100 Chart and Its Attendant Particularities:
MONADS:
Songs with "baby" in the title at positions 68, 69, 77 and 87.
DYADS:
#57: "Mondy Morning Church," Alan Jackson.
#58: "Sunday Morning," Maroon 5.
THEE WEIRD SHITE:
Shania Twain's "Party of Two" falls undeservedly from 72 to 81. This is perhaps because it can be consumed wither with "Billy Currington Or Mark McGrath," but not with honey mustard. In the new Greatest Hits comp, you get a promo insert for Febreze's totally softcore Scentstories™, a disc that "plays" five different scents. Take that, Duc Jean des Esseintes!
Posted by Sasha at January 24, 2005 09:24 PM | TrackBack