THE ACLU IS HAVING A BAKE SALE ON DEEZ NUTS AND YOU'RE ALL INVITED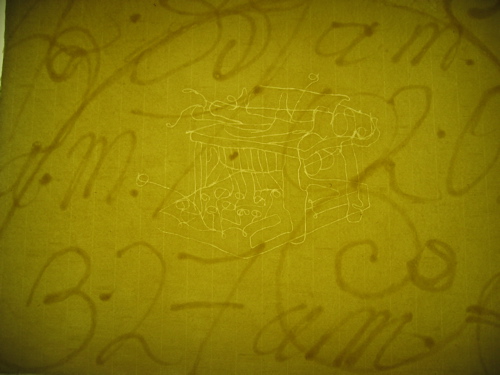 Is the Ying Yang Twins' "Wait" the first rap tune to be delivered entirely in a whisper?
I only have the clean version, so I can't tell if one of the lines is "beat the pussy up" or "beat the bitch up." (A pause to reflect that, in 2005, there can actually be a difference between the two.)
As was the case with "Jigga What, Jigga Who," I am assuming that the elision in the chorus ("wait till you see my _____") will work better than whatever it is covering. "Can I get a FUCK YOU?" is a low point in the Jay-Z hook book.
Here's one of his high points: "I'm not rhyming, I'm just thinking real loud*," from "Brooklyn (MB Mix)" on the new Mick Boogie tape, a rhyme apparently recycled from the "Storm" remix.
*Is this Jay's Bill Clinton via Borges re-un-post-apologia? "It depends what you mean by 'rhyme.' I am still not retired. I did not have a creative relationship with that microphone. That is an old rhyme and I am not officially rhyming, as the rhyme itself is about not rhyming. Catch me if you can, empiricists."
Posted by Sasha at January 20, 2005 04:29 PM | TrackBack