LOOSE THREADS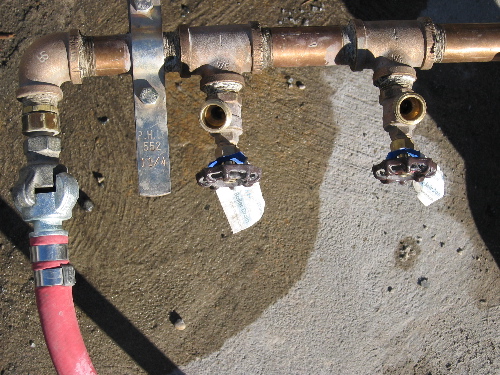 Michael offers some excellent guesses here. They may not even be guesses; Mike may know these things. My music lawyer source is on vacation, so I can't fact-check the rules around samples and re-use. But this might well might explain why there has been a Cash Money Millionaires best of (no samples!) but no Nas best of. In part.
My rudimentary theories about why there are so few rap best ofs—beyond the diffculties surrounding samples—can be found after the jump.
1) Catalog sells to older buyers, and labels assume that young rap fans won't go for a best of when there's something new on offer.
2) What best-ofs we've seen—Run-DMC, Tupac, Beasties—haven't done well enough to disprove the assumption in 1. (Have not confirmed or contested this with real SoundScan numbers yet.)
3) Some best-ofs that exist—UGK and KMD, to pick two acronymic examples supplied by Jordan—seem like internal problem-solving at label HQ. In the former case, UGK is half-incarcerated, and also may be trying to fulfill their Jive contract and move on to another label. The best-of kills those two birds with one stone from a pocket full of. In the latter case, KMD was too low-selling to justify a full reissue of the albums. Squeeze the good bits together and hope the nerds buy enough copies for Warner to recoup on whatever they paid for new art. (This is not always a bad thing for the listener—I prefer the KMD best-of to any of the actual albums.)
Considering how great many street "best of" mixtapes are, especially those collecting collabos and freestyles, hip-hop seems ironically perfectly situated to make the box set a good idea. How hot would a thorough Big L or Jay-Z box set be? And both LL and Nas could stand to remind everyone how great they were, and sometimes still can be.
Here are some aging "facts," now a week old, about best-ofs and hip-hop. (Chart position, title, gold or platinum status.)
Top Pop Catalog Albums, Issue Date: August 6, 2005
1. The Beach Boys, The Very Best Of The Beach Boys: Sounds Of Summer, 1
6. Bob Seger & The Silver Bullet Band, Greatest Hits, 7
7. Queen, Greatest Hits, 7
12. Green Day, International Superhits!, GOLD
13. Tom Petty And The Heartbreakers, Greatest Hits, 10
14. Lynyrd Skynyrd, All Time Greatest Hits, 1
15. INXS, The Best Of INXS
16. The Beatles, 1, 10
17. Bob Marley And The Wailers, Legend: The Best Of Bob Marley And The Wailers, 10
18. Stevie Wonder, The Definitive Collection, 1
20. Jimi Hendrix, Experience Hendrix: The Best Of Jimi Hendrix, 1
21. Journey, Journey's Greatest Hits, 10
23. Luther Vandross, The Essential Luther Vandross
26. Luther Vandross, Greatest Hits, GOLD
28. U2, The Best Of 1980-1990 , 2
29. EMINEM, THE MARSHALL MATHERS LP, 9
32. Kenny Chesney, Greatest Hits, 4
33. Lynyrd Skynyrd, The Best Of Lynyrd Skynyrd: 20th Century Masters The Millennium Collection, 1
34. Creedence Clearwater Revival, Chronicle The 20 Greatest Hits, 4
37. Led Zeppelin, Early Days & Latter Days: The Best Of Led Zeppelin Volumes One And Two, 1
38. 50 CENT, GET RICH OR DIE TRYIN', 6
39. Abba, Gold -- Greatest Hits, 6
41. Billy Idol, Greatest Hits, GOLD
43. Ray Charles, The Very Best Of Ray Charles, GOLD
44. Tim McGraw, Greatest Hits , 4
46. The Eagles, Hell Freezes Over, 8
47. Eric Clapton, The Cream Of Eric Clapton, 2
48. Jimmy Buffett, Meet Me In Margaritaville: Jimmy Buffett The Ultimate Collection, 2.
It helps to be recently dead or touring constantly.
Posted by Sasha at August 7, 2005 09:03 AM | TrackBack