WHY ARE YOU DOWN THERE, I SAY?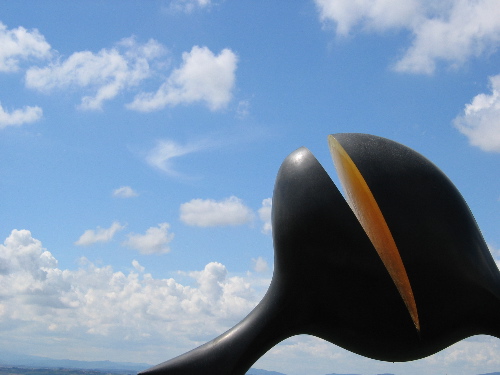 Thoughts on "Just Say Sire":
TODAY'S PERSPECTIVE:
1. "Everybody," Madonna
No reaction.
2. "Mirror In The Bathroom," The English Beat
"Wait—bathroom?"
"That's pretty good."
3. "Kiss Me," Tin Tin
"Play this one again, this is my favorite." [Singing along.]
4. "Oh L'Amour," Erasure
"This is really good."
"This isn't good, this is aMAZING."
5. "Tainted Love," Soft Cell
"Number five sounds like number three." [Much singing along.]
6. "Situation (Remix)," Yaz
"MOVE OUT. MOVE OUT. MOVE OUT."
YESTERDAY'S PERSPECTIVE:
Disc One kicks ass all over discs Two, Three and Four.
Every disc, except for Three, has a killer first five. (Disc Three is hella odd.)
"People Are People" is the moment where Depeche Mode II find their feet, and is more complex than I thought it was in 198whatever, when I was too busy snobbing out on Vince Clarke's departure to Erasure. Also, DM II's greatest moment is their last great moment—"Enjoy The Silence," also included here.
Two of new wave's great accomplishments: 1. Compressing the ungainly post-Romantic twaddle of prog lyrics, while harnessing all the great, Utopian energy of prog music, into tight, summarizing little packages. (Listen to Tin Tin or Modern English for a taste of either reduction.) 2. Letting unhinged conviction and ripe personality be the rule of the day for singers. If I am to drag out my somewhat threadbare and admittedly under-explained and under-theorized aversion to I*die R*ck, let this be one pillar of its future foundation: If you're not sure of what you're singing, why the fuck should I be?
Seymour Stein beats Ahmet Ertegun. Politely, and with some trouble, but it happens.
Posted by Sasha at October 24, 2005 09:44 AM | TrackBack