MOTHER COURAGE, MADISON SQUARE GARDEN, AUGUST 23, 2006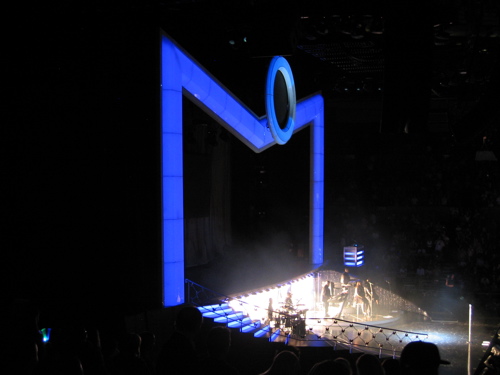 Best rap moments:
Jay-Z, enjoying other people's concerts more than his own.
Mariah—rather than asking DJ Clue? to play a recording of "We Gonna Make It"—has Jadakiss and Styles come on and do the song, live, while she's backstage changing. "I was so busy, I didn't event get to say hi to them!"
Was Puffy's entire purpose to wait around for fifteen years so he could do a thirty second walk-on for Mariah? Yes. Or: it was the first time I've ever been happy to see Puffy.
Tributes:
Luther Vandross, courtesy of Trey Lorenz, who would like you to know that he has an album coming out September 19th.
O.D.B.
Best songs:
"Vision of Love." ("Can I take my time with this one?")
"Hey DJ," The World Famous Supreme Team.
"The Body Rock," The Treacherous Three.
"Genius of Love," Tom Tom Club.
"We Belong Together."
"It's Great To Be Here," Jackson 5.
Most entertaining moment: When Mariah stopped the show for two minutes so her pastor could be located to deliver two lines of dialogue.
Worst merch call: Buying small instead of medium. (Everything in the Garden looks big.)
Posted by Sasha at August 24, 2006 11:35 AM | TrackBack