2006: I CAN SEE SHE'S AFRAID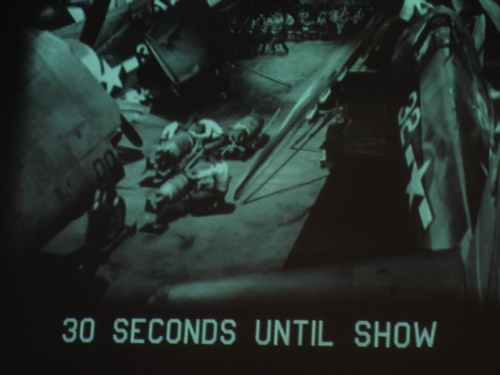 After the jump, 2006 reheated, truncated, and bold-faced. (The 2006 list is dead and mounted.)
MORE THAN ONCE:
Should Christina do Gwen's material? Then Christina wouldn't have to write any more songs and Gwen could go be a videogame.
Why is Madonna grouchy but Mary and Mariah aren't? Is your affect related to the church you choose, or how you deal with pain? Mary's hurt keeps her moving. Mariah was born to rock a negligee in Madison Square Garden (which is her church and stoop). Madonna's relationship to every practice, religious or otherwise, is: "Will it improve my abs?"
James Brown: Rhythm had tenure Before James. Under JB's watch, rhythm became syllabus, text, teacher, student and dissertation.
Last days and times: December was as moist as April and Nas dropped a better record than Jay-Z. (I listened to both records exactly once.) "Hip-hop," to Nas, was dead when he started, since he was a Kool G Rap revivalist in 1992, when Dre was already turning hip-hop into car hop and music hop. All that coffee-d up midrangey New York popcorn was about to become repertory. People don't want 16-bit snare loops and eggy metrics. Anger is a keeper, though—everybody wants to shoot somebody. Money? Lottery fantasies work equally well for haves and have-nots. People look at their feet when you say "Fight the power!" but the disenfranchised and cakey can party 2gether until the purple sun when you say "Get money money."
Nas, also, is a drag. He does not like, or see, that hip-hop is once again dance music, thanks to snap.
Hip-hop is a distracting term when Gwen Stefani and El-P are both hip-hop and you're trying to hold a funeral. Good looking on the essay-starter, tho.
Good newspapers: Discobelle, allofmp3.
YouTube: feel the desk jazz or bumrush the library.
I went to a Cherish in-store, and then forgot all about "Do It, Do It." Thanks to Jane for reminding me. Thanks to Paper Thin Walls for a re-up on "A Pillar of Salt." Idolator and I agree on Charlotte Hatherley.
The Stanton Warriors should DJ every night, and nearby.
In Which Property Gets Into an Improper State of Mind (Notes on "Marie Antoinette"): "Hey, what would it feel like to be Marie?" [Details of court life: dressing gown moshpits, blood cakes, interregnum etiquette, poker chip sensualism.] Club kids inna history style. Most speech monologue, not dia-. What is heard is overheard. This person is entirely alone.
ONCE:
Cat Power, Irving Plaza, Sunday, September 10, 2006, 6:30 show: Louboutin Louboutin Louboutin. Marianne Faithfull-style comeback. Meds. Records are stupid. Smoking is excellent. Who knew? Lots of people. Pants unzipped. Is she good as the backup singers? Almost. "House of The Rising Sun." Who knew?
Massive Attack, Roseland Ballroom, Wednesday, October 4, 2006: It was Bristol, not you. And the guitar: no.
Brazilian Girls, Webster Hall, Thursday, October 5, 2006: Got to be good looking cause she's so hard to see. And stoned. And stoned. STONED.
Zadie Smith, The New Yorker Festival, Sunday, October 8, 2006: "Clichés: 'rummage' and 'purse' must be separated."
Lily Allen, Hiro Ballroom, Tuesday, October 10, 2006: "Hello! I am singing along to my record."
Bad Brains, CBGB's, Wednesday, October 11, 2006: Got in, could not progress more than fifteen feet into the club. A perfect CBGB's experience.
11 Spring Street, December 17, 2006: I made the crazy mistake of trying to document every single piece of art on every floor. This post will be finished in April if I'm lucky.
Spoon, Webster Hall, Saturday, December 30, 2006: Britt Daniel finds infinity in Wire. The drummer, Jim Eno, plays to a digital metronome that blinks green, red/upbeat, downbeat. (That's an empirical description, not a figurative summary.) This may explain why, halfway through a Spoon show, I find myself wanting a ballad or a thrasher to change le beat. A genuine dad, Daniel took off his shoes for the encore but did not loosen a button.
Posted by Sasha at January 25, 2007 04:16 PM | TrackBack