SOFT DRIVES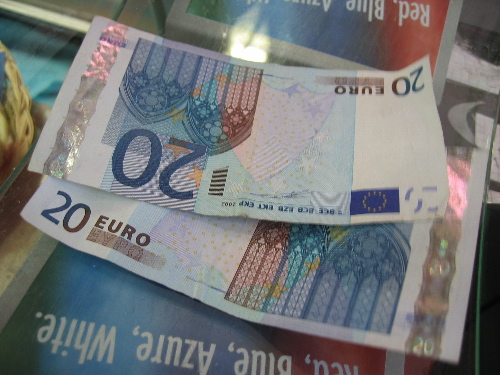 If you are reading this, there are probably digital data in your life that are close to essential: photos, poems, MP3s, entire albums, movies you've made. You know that you need to make back-up copies of these data; what you may not know is that if you want the data to survive for more than a week, you should not store them on a LaCie drive.
In my experience, storing data on a LaCie drive means that you are going to lose those data. They will generally be lost for one of two reasons: the LaCie enclosure overheats and damages a section of the hard drive that it is "protecting"; or your data is stored in bits spread across multiple drive—in an enclosure containing either two or four separate hard drives—and one of those drives dies.
Several years' worth of photos I took with my Canon PowerShot S400—every photo taken between October 2003 and December 2005—are trapped inside a LaCie 1 TB enclosure containing four drives. Like all the other LaCie drives I have owned, it has failed. Motherfuck LaCie with a rusty fork.
If you want to back up your data, I suggest you buy Glyph drives—I love the GT050Q 320 GB: fast, quiet, well-cooled, reliable—or any of the MyBooks made by Western Digital (a company that makes many of the drives that end up in everyone else's enclosures).
Posted by Sasha at May 21, 2007 10:22 AM | TrackBack