SURPRISES (OR NOT)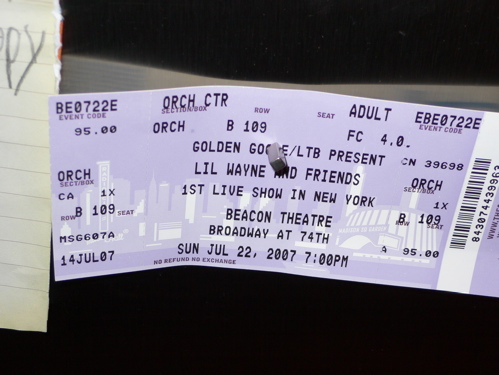 Ja Rule caught fire again, somehow.
Wayne eats more than rappers.
Whitney Houston—punch line M.C.
Digital sound will wear a motherfucker out.
And yes—Small Wayne is unfuckwithable. He brought a bonafide show, despite prison-style security cockblocking. Doubters will need to bring their sweetest sophistry to talk the people out of this one. Three girls said it with homemade flags, three black wife-beaters bearing the same words written out three times in silver ink: Greatest Rapper Alive (BACK); Weezy F. Baby (FRONT).
Posted by Sasha at July 23, 2007 12:16 AM | TrackBack