NO SCHOOL TODAY! NO WORK!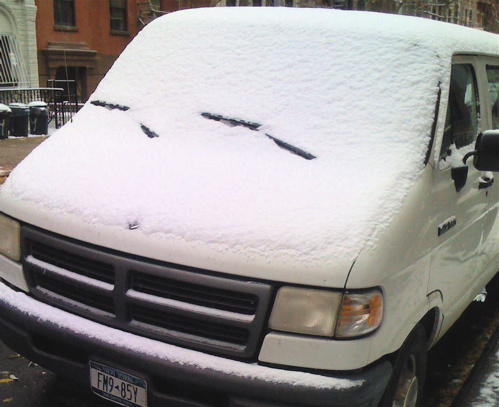 Cab. Park Avenue. A red light. The driver's window goes down. The driver reaches out and fingers the snow covering the pachysandra growing on the divider. Green light. The window goes up.
"Where are you from?"
Dude turns around, showing me red hair and beard. He looks like the Celtics mascot with an enlarged smile.
"Egypt. I have been here eight years."
Posted by Sasha at December 2, 2007 12:39 PM | TrackBack