THREADS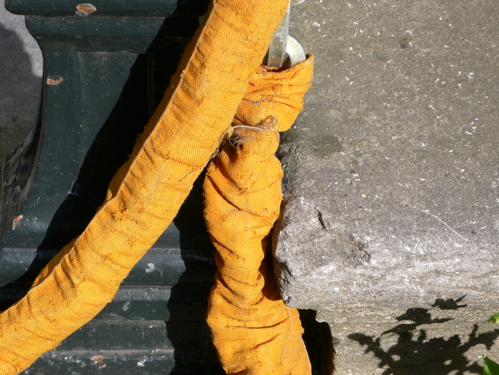 I missed my own fifth anniversary. The first post here appeared on October 1, 2003. The only good thing about it was that I mentioned my oldest and best friend, Samantha Gillison. More facts: my very first blog address has been taken over by someone else. That's cool. I wasn't doing anything with it, and I never did write that book. (It was going to be called "2, 3, Break.") I wonder where those twenty or thirty posts went.
The next blogspot address I used—before Abe Burmeister pulled me from the whitewater of Blogger—still redirects here, which will be helpful for those friends who went to the Amazon in 2003 and are just back. (And while we are making R.I.P. shirts, R.I.P. Sticker Shock. It really did exist—Noz saw it.)
Today's post is a step up from October 1, 2003: I got the nod from Cameron Cook and the strong people at Neighborhoodies to create a series of Think-Ups. I submitted some dumb-ass ideas and words, and their designer created the visuals. Somehow, they can get all that stuff out of a computer and put it on a shirt. (Do not ask me about that.) You can stare at, and buy, these things here. I quote: "All proceeds from the Sasha Frere-Jones line of Think-Ups will be donated to the Global Fund for Women." Spread the word.
We may come up with a few more.
Posted by Sasha at October 12, 2008 12:14 PM | TrackBack