THE MAN, NOT THE MAN STANDING NEXT TO HIM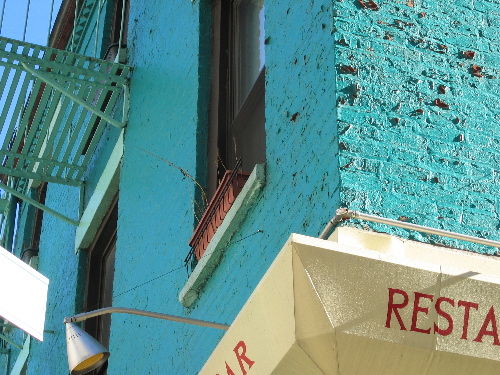 There are so, so, so many reasons you don't want to hear from me right now: intemperate blueness; incapacitating anger (pick up any cultural product, ask yourself "Which age/race/class cohort is responsible for this product and how blind are its members to the fact that all this product is doing is reasserting cultural epiphenomena as social facts?" and you'll probably come up with a decent facsimile of my dystopian mindblood [accidental death metal name alert]); a new titanium screw in my mouth and a head full of hydrocodone; David Bowie last Friday; 20th high school reunion Saturday night; I didn't catch the last Sopranos so don't fucking ruin it; yadda yadda. I'm useless.
But we love this man for many reasons. You should go spend time with him.
Posted by Sasha at June 7, 2004 03:04 PM | TrackBack