THIS IS WHY GOD INVENTED TABLOIDS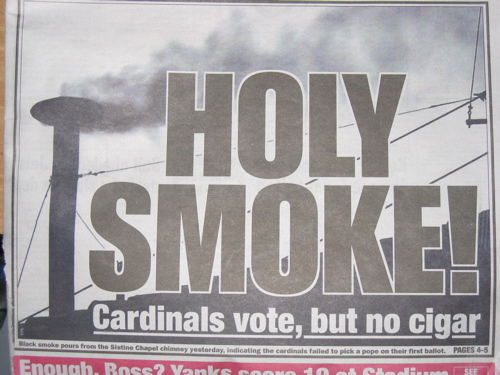 Everyone wanted to say it, but only one did.
When they came for Peep-O-Rama, I said nothing. When they started selling Nathan's Famous hot dogs in airports, I said nothing. But now that some hideous person is taking away the Howard Johnson's where I had my twelfth birthday, I cannot be quiet. If you work in the Times Squarea, go there every day. Eat fried clams. Drink martinis. Try to guess the gender of various wait-staff members. Don't let it die quietly.
I found this stuck to my building's nasty-ass front door, proving even downtown Manhattan can keep it country. (Where, you have to ask, are these beetles? At Moss?)
Posted by Sasha at April 19, 2005 04:50 PM | TrackBack