THIS IS WHY GOD INVENTED MEETINGS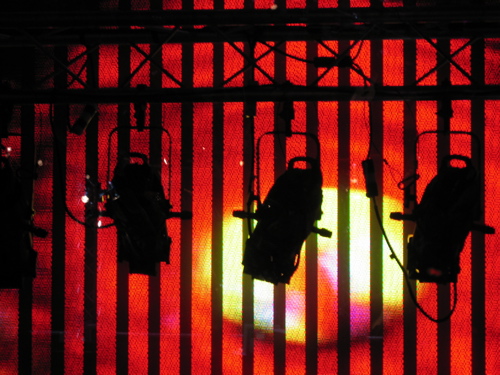 Why is the least interesting MC on the most interesting hip-hop track of the moment (and several other moments) the artist of name for the song? Does Swishahouse make everyone arm wrestle for titles?
The good news: The excitement police prevented Nikka from dropping a dud. When you hear about a record company delaying an artist's album and "interfering" with their vision, don't take sides too quickly.
The bad news: Only two of the sixteen tracks on Missy's forthcoming album The Cookbook were produced by Timbaland. That's right. Two. (The first two.) The good news, within that, is that the one Neptunes track, "On and On," is zhivago enough to maybe compensate for three of these absences. But not fourteen.
The ? news: Reprise has signed a screamo version of Radiohead called Idiot Pilot.
Posted by Sasha at April 19, 2005 05:13 PM | TrackBack