DREAMWORKS VAPORIZED BY HUGE DUDE WITH NO FACE AND LARGE KEYRING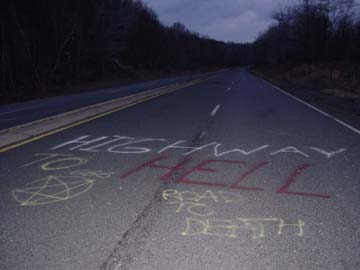 (Photo: Christopher Wilcha)
The ghost of J.R.R. Tolkien is writing press releases:
"In the beginning, Oct. 5, 1995, DreamWorks SKG created DreamWorks Records, headed by über music legends Mo Ostin, Lenny Waronker and Michael Ostin. After 59 RIAA gold, platinum and multiplatinum certifications, 26 Grammy Awards and nominations and countless critical accolades, the first chapter of DWR lore ends tomorrow, Friday, Jan. 9, 2004. Vivendi Universal Entertainment has acquired DreamWorks Records and our DWR computers shut down tomorrow first thing."
Sauron could not be reached for comment.
Posted by Sasha at January 8, 2004 09:42 PM | TrackBack