SIX STRING BASS, I AM LOOKING AT YOU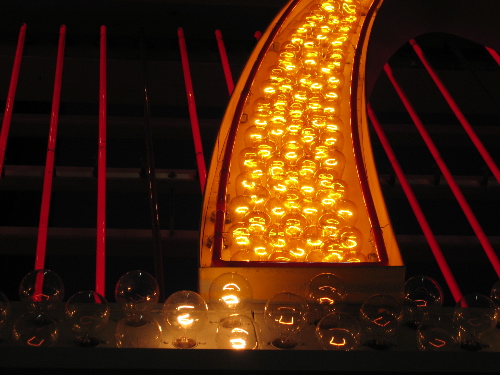 Saw Cee-Lo last night. 11 piece hip-hop band with too loud bass player. A kick-ass DAT would have been 800 times better. Middlebrow "virtuosity" can kill any good idea--black, white or green. Crowd only got on their feet for the Tim track, "I'll Be Around." I feel very warmly toward Mr. Callaway. Still. Dave Tompkins gave me some good words for this one:
antacid jazz.. not zantacular. not good for the ants either.
Posted by Sasha at March 3, 2004 12:31 PM | TrackBack