SPRING AND BLOOD, LIKE BOOMERANGS RETURN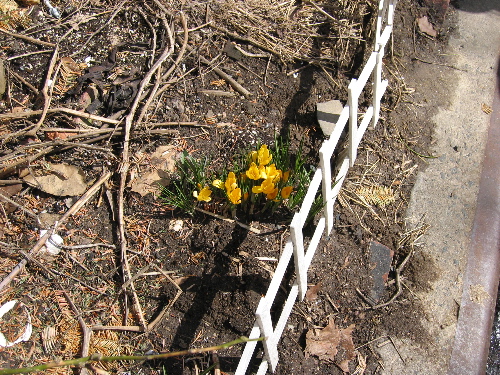 Here were are, three days into the season that refuses to play its part around here. The plants are struggling against the numbers (see above). People, they have their own plans, which are not terribly different from winter's plans.
Sitting not two blocks from the NY Stock Exchange seems like bad timing at its finest and most irresponsible.
Posted by Sasha at March 21, 2004 07:35 PM | TrackBack