THIS IS FOR THE GOOGLER IN YOU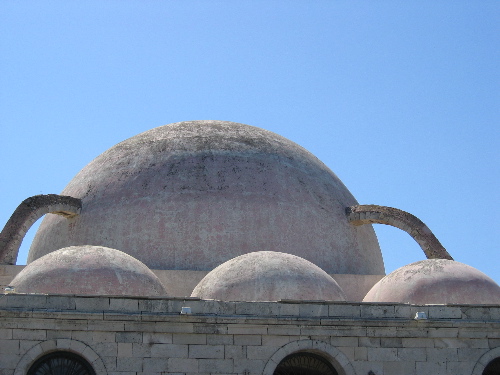 You would think that finding a list of the biggest selling hip-hop albums on the internet would be easy. I, however, could not. So I went to the RIAA site and pulled a list off the "Bestsellers" page.
Some technical notes:
1. The website says "This chart was generated on 8/25/2003," which is impossible, since Speakerboxxxxxx hadn't sold 4.5 million copies by August 25th.
2. The RIAA counts any 2 CD set sold as two units sold, meaning that Life After Death has sold 5 million copies, and Sboxx has sold 4.5.

3. The RIAA counts units shipped as units sold. SoundScan counts units sold at retails outlets that record for SoundScan as units sold. Billboard combines all sorts of magical data. These are three different ways of seeing the data. None of these are truly accurate account of album sales. Hip-hop, for instance, is adversely affected by the fact that many regional mom & pops don't report to SoundScan. Unless I am mistaken, record clubs like Columbia House and BMG do not report sales to SoundScan, but I may be wrong about that.
4. The RIAA list is ordinal but unnumbered. I extracted the hip-hop records, kept the order they were in and added the ranking numbers.
5. LIST FORMAT: Rank, millions sold, title.
6. These figures are only for the U.S. World data to come soon.
7. I added Kid Rock's Devil & TLC Crazysexycool. (Thank you, readers and correctors.) Both of these albums were helped by the blurry margins that pushed their sales above those of strictly beats+rhymes albums, but they're still hip-hop albums and, more particularly, people buying these albums experienced them as hip-hop.

THE BIG DOGS
1. 11 million, KID ROCK "Devil Without a Cause" (Lava)
2. 11 million, TLC "Crazysexycool" TLC (LaFace)
3. 10 million, HAMMER "Please Hammer Don't Hurt 'Em" (Capitol)
4. 10 million (5 million), NOTORIOUS B.I.G. "Life After Death" (Bad Boy/Arista)
5. 9 million, EMINEM "The Marshall Mathers LP" (Interscope)
6. 9 million, 2 PAC "All Eyez On Me" (Death Row/Polygram)
7. 9 million, 2 PAC "Greatest Hits" (Interscope)
8. 9 million, BEASTIE BOYS "Licensed To Ill" (Def Jam Records)
9. 9 million (4.5 million), OUTKAST "Speakerboxxx/The Love Below" (Arista)
10. 9 million, WILL SMITH "Big Willie Style" (Columbia)
11. 8 million, LAURYN HILL "The Miseducation of Lauryn Hill" (Ruffhouse/Columbia)
12. 8 million, NELLY "Country Grammar" (Universal Records)
13. 8 million, EMINEM "The Eminem Show" (Interscope)
14. 7 million, VANILLA ICE "To The Extreme" (SBK)
15. 7 million, PUFF DADDY & THE FAMILY "No Way Out" (Bad Boy/Arista)
16. 6 million, NELLY "Nellyville" (Universal Records)
17. 6 million, DR. DRE "Dr. Dre 2001" (Interscope)
18. 6 million, THE FUGEES "The Score" (Ruffhouse/Columbia)
19. 5 million, DMX "...And Then There Was X" (Def Jam Records)
20. 5 million, JAY-Z "Hard Knock Life, Volume 2" (Roc-A-Fella Records)
21. 5 million, SALT 'N PEPA "Very Necessary" (London)
Posted by Sasha at May 26, 2004 12:13 PM | TrackBack