APOLOGIES TO RIFFOLAS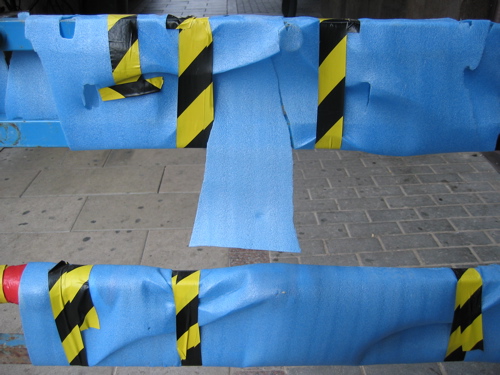 CLIVE DAVIS: Hello?
ALICIA KEYS: What's up, honey, it's Alicia.
CLIVE: Lisa?
AK: Keys, money-making Keys!
CLIVE: [pause] Darling!
AK: I know you!
CLIVE: Always good.
AK: Why are you locking down my mans and them?
CLIVE: How's that?
AK: Your guys raided Drama's crib.
CLIVE: I'm sorry?
AK: That's cool, but you gotta talk to your people.
CLIVE: What people?
AK: The CIAA.
CLIVE: Is this about Tupac?
AK: No, they took away Drama's mixtapes.
CLIVE: We tried that with the fat DJ and nobody bought it.
AK: But they're big on the street.
CLIVE: I love you and believe in you.
AK: I do drops on everybody's tapes.
CLIVE: ...
AK: I'm on these things, Clive, I do hooks.
CLIVE: Just dry out for the Grammys.
AK: But you gotta talk to them.
CLIVE: Who?
AK: The guys who busted Drama.
CLIVE: Emo is deadwood. That album did nuts.
AK: What?
CLIVE: I have to go, Lisa. Do more ballads on your next MP3.
AK: CD.
CLIVE: Call me Clive.
AK: Hello?
CLIVE: ...

Posted by Sasha at January 17, 2007 05:06 PM | TrackBack