RECORDS, WE GET RECORDS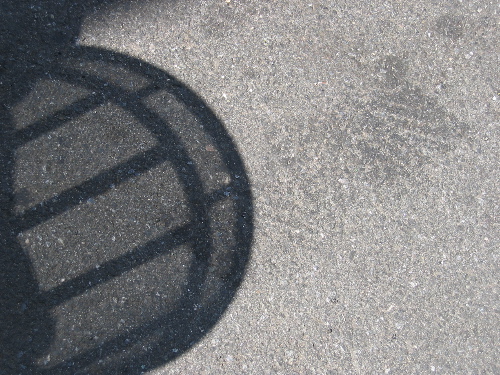 Checked in with Hot 97 this morning, which only seven short years ago was on some kind of hemp-fueled expressway to the skull of all funk memories. Come back Foxy Brown and D-Dot Angelettie—all is forgiven.
No longer. Now it's Missjones and Assorted Clowns LLP asking listeners to suggest their own reality shows. ("Pimps Gone Wild" was one median response). The computer-controlled playlist is no different from what anyone with Acquisition and the latest Billboard charts could (and did) assemble: Slow Motion. Overnight Celebrity. On Fire. Through The Wire. What. The. Fuck.
So we turn to free-standing CDs, which people still manufacture. And send to me. We learned this:
Infinite Livez: Why we will, not happily but with little hesitation, take Lloyd Banks over the under.
Christina Milian, It's About Time: I don't mean to blaspheme, but this is what Dangerously In Love was trying to be. We'll get back to that. First. Can you imagine me shrieking like a small woodland animal? (That sound.) I am doing that. Bloodshy & Avant—artists of the motherfucking year. "Toxic" was enough manna to keep the kid fed for the forseeable, but "I Need More" is one of those songs that makes me feel like the future is going to be bright and I am going to wear shades beacuse the new titanium people don't know how they shine. The future folks can't see the difference between ringtone, rock, pop and bongo fascism and I can't find my eyeballs because the Grimace smacked me on the back and I found myself on the hovercraft doing The Popcorn with a lawyer. Holy. Fucking Shit. And the Joe Budden track is exactly the kind of hybrid Hot 97 was living on in 1997. Remember Memphis Bleek on "Once In A Lifetime"? Like that. And the ballads all sound like the scene in Alien when everybody wakes up outta the pods, which is what all R&B ballads should sound like. Eighteen tracks of ProTools harmony and ferocious alienation. (Please check this update.)
Pushing Up Daisies: Fabulous, vigorous, self-released metal band. Go to AQ and clap your hands to what he's doing like Leslie West.
X-Ecutioners, Revolutions: A#1 sign the wackness has covered your manse like ivy: The best track features The Blue Man Group.
Snow Patrol: Kinda great now. Not so good before.
And album called Paris—The Sex, The City, The Music. This album was called Discovery the first time. That said, you'd think it could work out all over again under different management. It did not, which means you already know what it sounds like.
The Black Album: Pete Rock Remix: Just like Paris, sex and tunes seem an easy three-way to line up, this presents as a fairly easy lo-res mash to pull off. And somehow Quo (what's his status?) doesn't do it. I don't recognize the beats, so they may be of BBE vintage, which would explain things. Are they from the INI album? I don't think so. Whatever they are, you won't hear "T.R.O.Y." under Shawn. Too bad. Obvious don't scare us.
The Fontaine Toups, self-titled: Conflict alert: This album was recorded and produced by Adam Lasus, who owns Fireproof and assisted with overdubs and mixing at last week's Sands session. But he ain't paid me and I like this record just fine. And I didn't much care for Versus.
Clearlake, Cedars: Why isn't this record huge? What happened? "Almost The Same" is so the jam. Ach, I must versify my love:
"Almost The Same" is so good.
Goddamn, you clowns must stop.
Stop releasing that wack shit.
You are not Toots, and that is not "Pressure Drop".
SFJ in not writing band bio shockah!
Posted by Sasha at July 7, 2004 10:59 PM | TrackBack