ROUNDUP PT. 2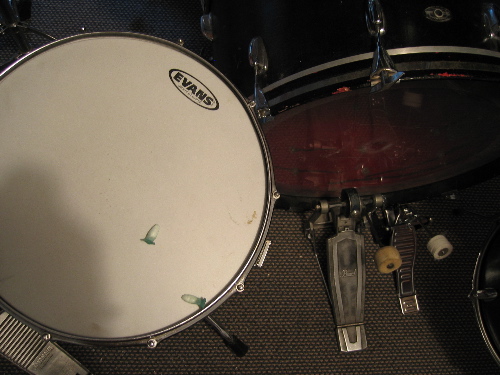 Dizzee Rascal's "I'm famous and now people are treating me differently" record isn't annoying. London's Finest keeps shit moving and takes a pass on the Michael Mann therapy session. DR's got couplets and triplets to drop on your umbrella; the tone and note skills are all Friday to your Monday. Let a man come in and pulverize the pickle.
If you watch the video for "Stand Up Tall," it looks like Dizzee's decided to join his friends The American Rapper Guys in their efforts to selflessly support the pole dancing industry. But we see your wily ways, Mr. Video Director. That bobby hat is strictly for export, coming correct to connect at the discotheque like Norman. And transatlantic differences do still obtain: Dizzee is actually dancing WITH the backup dancers. Didn't anybody tell him RAP IS NO FUN? YOU ARE SUPPOSED TO LOOK COLDLY UPON YOUR DANCERS AND NOD, BUT NO MORE.
Terror Squad: Big points to producers Cool & Dre for the 10 CC sample on "Hum Drum," one of three keepers on True Story. Points taken off for shameless Neptunes jack on "Let Them Things Go." (It's "Nothin'" they're biting, and this isn't the first time Cool & Dre have sold Pharrell tofurky.) We love biting—but bite and improve, bite and evolve, touch your toes and come up strong. Question: We know why Cuban Link isn't on here, but why couldn't Joe put a Latina rapper on? Remy's good and all. Just wondering.
More work for old guys! We were happy to see Terror Squad lace Buckwild with some Universal stock options, and now The Un is keeping The Chocolate Boy Wonder from reminiscing over himself and driving his Volvo around New Ro like Billy Joel. Three tracks on Un Or U Out were produced by Pete Rock and one was even done by Extra P. Sad truth: Beats + rhymes = never enough.
The assignment: Make your band sound like Daft Punk's Discovery. The grade: weirdly hard to figure out.
Posted by Sasha at August 3, 2004 02:20 PM | TrackBack