DOMESTIC BLISS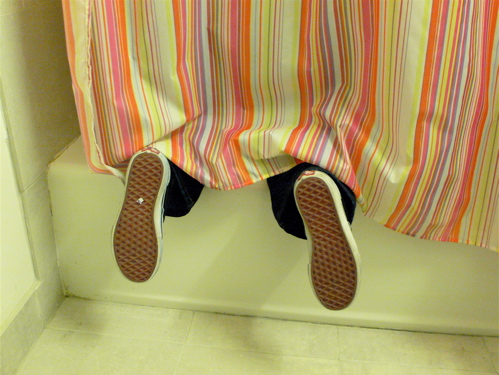 These two have it all worked out. (Wait, what is that Big Black song? "I got it all worked out, I got it all worked out." Maybe that was a DeBarge song.)
If you do not think that these two people are funny (....), then watch The Colbert Report tonight. It is going to contain classical music. Holy Music For The End of Time!
Speaking of Riffvester: Nick told me to get the new Peedi Crakk tape. I think you should, too, even though the sound quality is butt.
BONUS ADDED CONTENT THAT I SHOULD HAVE JUST ADDED WITHOUT POINTING OUT THAT IT WAS BEING ADDED: One of our favorite people we actually know talking about people we like but do not know personally.